Delivering Personal Shopping to the elite – Net-a-Porters EIP concept
Net-a-Porter is one of the leading online department stores in the luxurysegment. They have long worked under the radar with their own loyalty programmes EIP, Extremely Important Person. Tese high spending customers are sent invitations to exclusive events, have their own personal shoppers, and receive hand-picked offers and first-hand access to new collections. The concept has been well received and has been developed to four different levels: , clearly communicated by how much you must spend to reach the next level.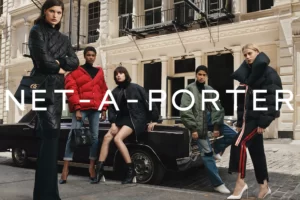 Later, the concept also developed to include Net-a-Porter EIP Privé. It is an exclusive platform for invited clients and is dedicated to fine jewellery, diamonds, and exclusive precious stones. These customers are given access to one of the world's most exclusive selection of jewellery and precious stones, wherever they may be.
As a result of this increased service need, the business is developing it further to include PCP, Private Client Partners who only work with the real top-spenders. This target group has proven to be important to entertain, with the right management they continue to shop and choose to stay on your channel.
Net-a-porter invests in personal shopping
Earlier this year Net-a-Porter let it be known that they would be doubling their staff in Personal Shopping. Now, the concepts are so well developed that each target group has its own type of service. We are seeing many in the retail industry who are choosing to follow in Net-a-Porter's footsteps. Will service be one of the solutions to differentiate oneself within online retail?
In the end the basics are the same for everyone; personal, good service and exclusivity.
Click here to continue reading about Net-a-Porters Personal Shopping:
Click here to read about Zalon by Zalando – Personal Shopping online.