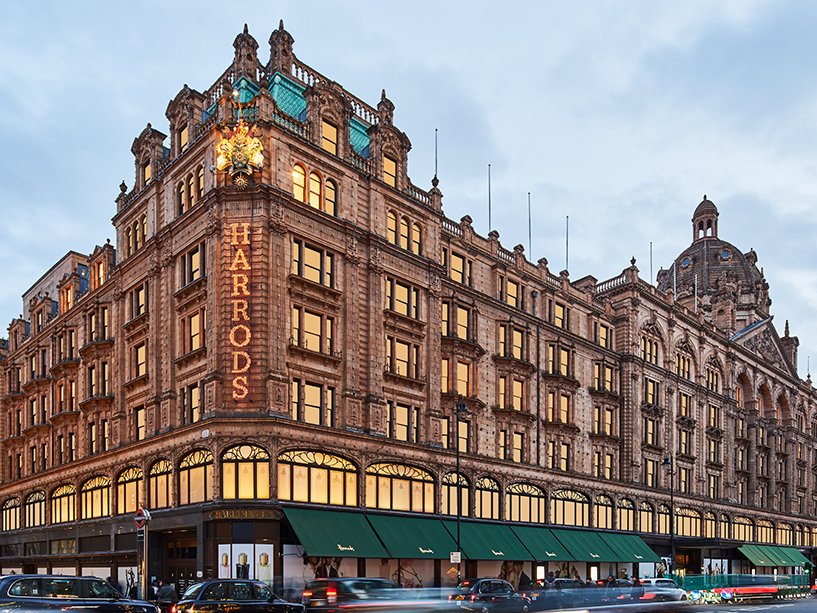 Charles Henry Harrod opened the doors to Harrods for the first time in 1824 and sold only tea and food at first. Today Harrods has seven floors and around 340 departments making it London´s largest department store and one of the world's most famous. We take a closer look at Harrods exclusive service, Private Shopping.
With the title comes expectations of a top-notch service. This is why Harrods provides customers with a more private shopping experience through their new concept: Private Shopping.
Private Shopping is focused on a discreet and private service that is not available for bookings from the public but is instead by invitation only. The fact that the service is not available to everyone adds to a more selective clientele and sets Private Shopping one step above Personal Shopping on the exclusive shopping ladder.
Harrods high-quality service sometimes demands that the stylist visits the client at home to clean out their wardrobe or even to come with them to a fashion show to pick out garments from the latest collections. hey also offer exclusive addons for the items bought such as engraving.
Men´s fashion often finds itself in the back seat of the fashion world and is seldom given the same focus as women´s fashion. Therefore, Harrods has a separate styling team dedicated to men. This team caters to the general type of a male shopper who is on a time limit. To create a more time effective service they are now offering an online service as well.
Read more:
Click here to read about Bergdorf Goodman's Personal Shopping