Remote Personal Shopping at Galeries Lafayette
Imagine the possibility of walking around and trying out the best of French fashion from the comfort of your home. Now the department store Galeries Lafayette offers Remote Personal Shopping. The department store was founded by the cousins Alphonse Kahn and Théophile Bader in 1912.
The department store partly offers the ordinary service, a visit to the private salons for Personal Shopping to try on outfits that the stylist has prepared for you, but they now also offer something that they call Remote Personal Shopping. This means that you, from the comfort of your own home via video, shop from the department store with the help of a personal stylist. You will also be helped by floor staff in each department to receive the same help and experience that you would have had if you had been there. If you find anything you like, your order will be sent to your home address.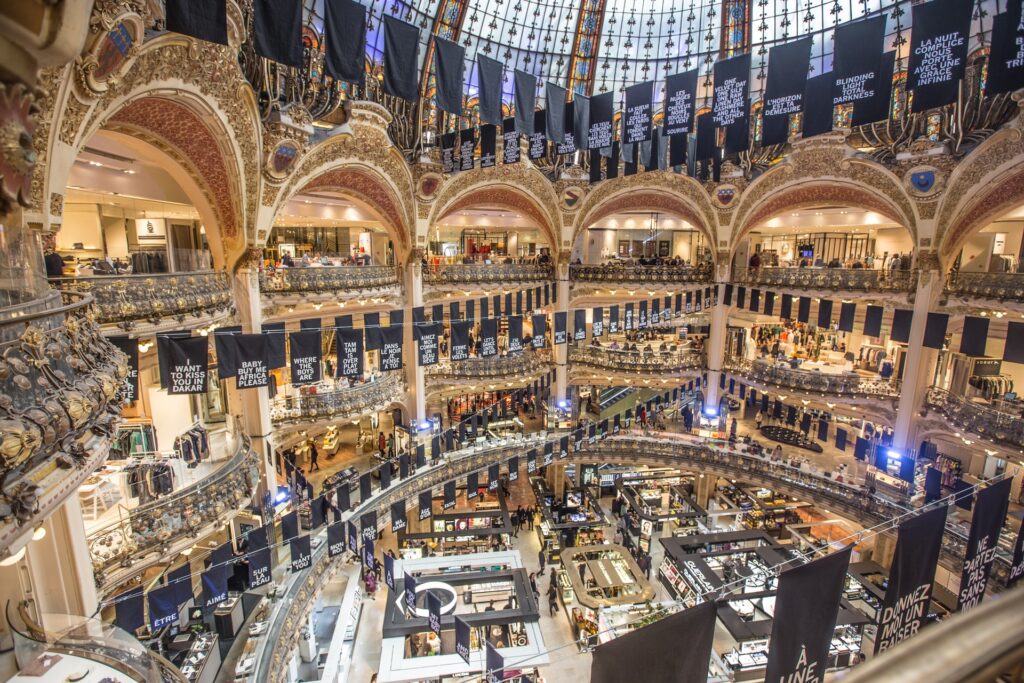 Many department stores and boutiques had to make changes during the pandemic to meet the customers needs´. What works for you and your store might be different from the direction La Fayette chose to go in, but customers have different needs and demands today than they did before the pandemic.
Read more:
Remote Personal Shopping at Galeries Lafayette
Click here to read about Bergdorf Goodman's Personal Shopping