The large online store matchesfashion.com offers just about everything at 5 Carlos Place.
The luxurious multi-brand store Matchesfashion is most well-known internationally for their online service. How companies that are established online create a larger physical interaction with their customer is something that has been solved in different ways but few as remarkably as Matchesfashion.com.
In 2018 the doors to 5 Carlos Place opened. A Place that offers Personal Shopping, retail, exhibitions, events, yes just about everything. Let us walk through the amazing building – floor by floor.
Floor 1. Store
On the first floor they have a store with a selection of products. Customers can visit the website and order what they would like to have delivered to the store within 90 minutes.
Floor 2. Event
On the second floor – all of the events take place. These can entail everything from musical performances to dinners and lectures.
Floor 3. Private Shopping
The third floor is dedicated to their Personal Shopping. As a Personal Shopping customer you receive benefits such as a first look at new collections and invitations to VIP events.
Floor 4. Look
The fourth floor is where you can watch live-streams and discussion panels.
Floor 5. Listen
The fifth and final floor is for listening. Here you will find podcasts and live events for those who want to learn more about the stars of tomorrow.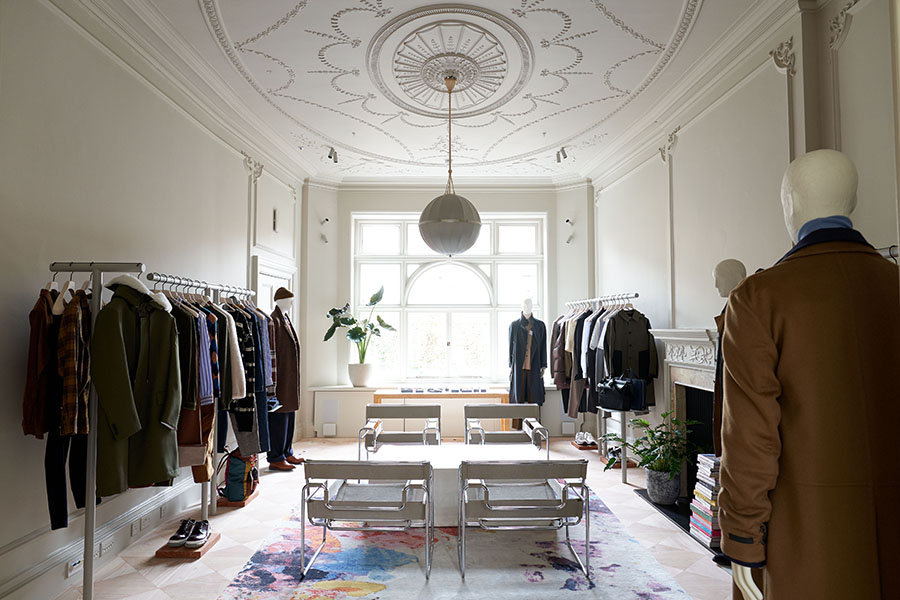 Read more:
Click here to read about how Loewe and Chanel adjusted during the pandemic.